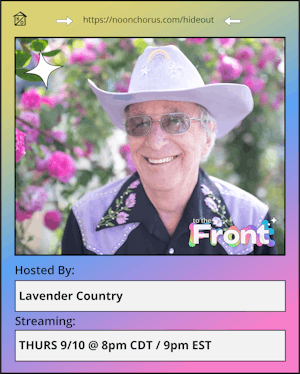 To The Front hosted by Lavender Country
Paisley Fields, Ashleigh Flynn and the Riveters, Bad Ass Boots
,
$10.00
Sales Ended
On Noonchorus
8PM CDT | $10
To the Front is a series for Hideout Online where artists of note are weekly rotating hosts for a show where they select three artists that they love. They'll also be nominating an artist to host in the future, eventually taking the Hideout out of a curation position and giving that power directly to the artists. Discover new acts you love from acts you love without caving to the algorithms.
Paisley Fields
Active since 2013, Paisley Fields is a singer, songwriter, and bandleader splitting time between Brooklyn, New York and Nashville, Tennessee.
Fields' writes country music. His songs are tender and authentic, but also pretty good with a joke. They're mindful of tradition, but deeply informed by his singular background -- as a teenage Midwestern church pianist, a Manhattan piano bar survivor, and a touring member of pioneering queer country outfit, Lavender Country. The stories are his, but the feeling they convey -- love, loneliness, lust, and so on -- are, hopefully, still universal.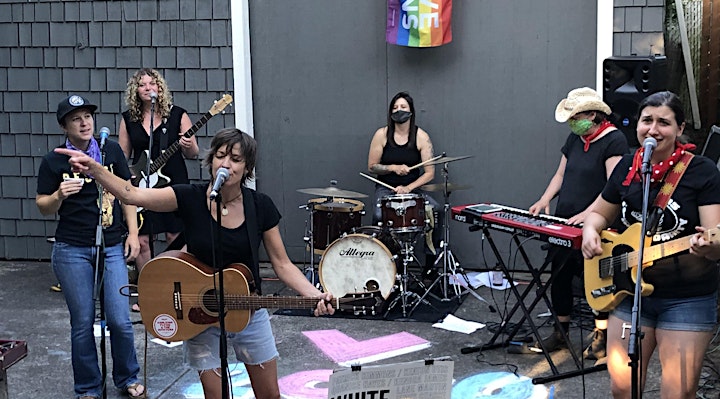 Ashleigh Flynn & the Riveters
https://www.ashleighflynnandtheriveters.com/
"Ashleigh's new record is KILLER! She is in top form with one hell of a band." - Oliver Wood, The Wood Brothers
With two critically acclaimed releases and a live EP, a touring that includes 30A Songwriters, Bonnaroo and Bumbershoot, Delfest, High Sierra, Red Ants Pants and Vancouver Folk Fest and support for the likes of Amy Ray, Todd Snider, Hayes Carll, Billy Joe Shaver and the Wood Brothers; Ashleigh Flynn follows her troubadour heart.
With a fresh slate of songs in her arsenal, and with Popmatters describes as "tenacious swagger" singer-songwriter Ashleigh Flynn curated a bold new project: Ashleigh Flynn & the Riveters in 2018. With a moniker of "Songs Assembled Here" in both name and spirit, this all-female Americana band is a nod to "Rosie the Riveter."
Since releasing their debut in 2018, the band has barnstormed all manner of festival and venue on the West Coast and looks forward to getting back at it after we win this war against the COVID19 virus.
AF&TR will perform in a stripped down acoustic format for this To the Front series hosted by their dear friend Patrick Haggerty of Lavender Country.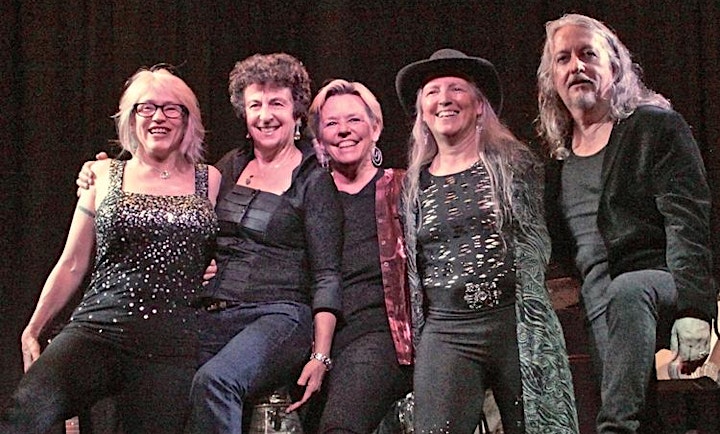 Bad Ass Boots
The San Fransisco Bay-Area country soul band Bad Ass Boots whose original music has kept the festivals alive and dancing in line for a hot minute. Filled with veteran musicians from groups like The Mustangs, and a couple Emmy nominations under their belt, Bad Ass Boots is a sure to bring the tunes that "explode from the first downbeat and never lets up" - Blue Railroad Mag
Venue Information: