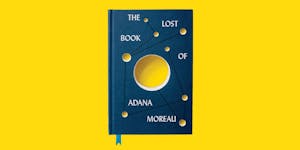 The Lost Book of Adana Moreau Book Release!
Hideout Inn
Chicago
,
IL
21+
Release Party for THE LOST BOOK OF ADANA MOREAU by Michael Zapata. Saturday February 8th, 2020, 2:30pm – 5:30 pm at The Hideout (free to public)
Join us to celebrate the much anticipated debut novel from Michael Zapata, THE LOST BOOK OF ADANA MOREAU (Hanover Square Press/HarperCollins). Michael Zapata will be in conversation with Gabriel Levinson, publisher of ANTIBOOKCLUB, followed by a book signing. The Book Cellar will be on-site selling copies!
"The Lost Book of Adana Moreau is a stunner—equal parts epic and intimate, thrilling and elegiac." – Laura van den Berg, author of The Third Hotel
"This bold, inventive debut moves through the twentieth century like a cyclone." – Idra Novey, author of Ways to Disappear and Those Who Knew
"Zapata is a thrilling new talent." – Ingrid Rojas Contreras, author of Fruit of the Drunken Tree
"Spellbinding and sage, The Lost Book of Adana Moreau is a beautifully imagined saga." – Kira Jane Buxton, author of Hollow Kingdom
"Zapata is a brilliant new voice who controls impermanence, asymmetry, and possibility like a classical composer with perfect pitch." – Maurice Ruffin, author of We Cast a Shadow
"I loved every page of this bold debut." – Matthew Sullivan, author of Midnight at the Bright Ideas Bookstore
"A luminous novel about the deep value of telling stories." – Kirkus Reviews
"Digging into themes of regeneration and rejuvenation, Zapata's marriage of speculative and realist styles makes for a harrowing, immersive tale that will appeal to fans of Jesmyn Ward's Salvage the Bones." – Publishers Weekly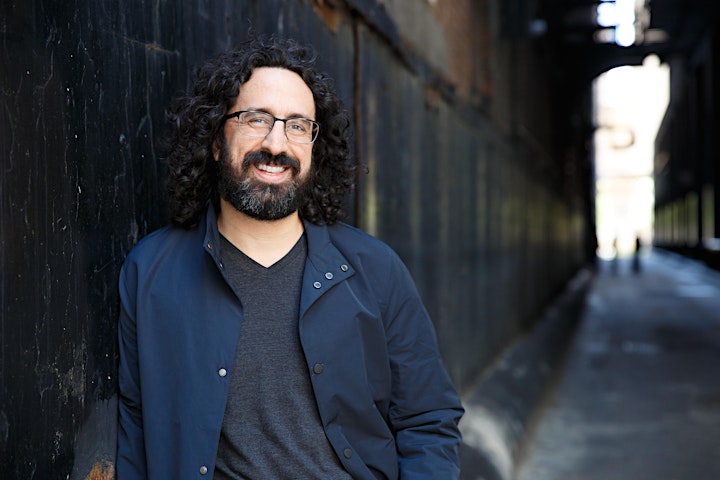 Michael Zapata is a founding editor of the award-winning MAKE Literary Magazine. He is the recipient of an Illinois Arts Council Award for Fiction; the City of Chicago DCASE Individual Artist Program award; and a Pushcart Nomination. As an educator, he taught literature and writing in high schools servicing drop out students. He is a graduate of the University of Iowa and has lived in New Orleans, Italy, and Ecuador. He currently lives in Chicago with his family. More can be found at

Gabriel Levinson is the publisher of Brooklyn-based indie press ANTIBOOKCLUB. Before ANTIBOOKCLUB, he was known as the creator of Chicago's Book Bike, as well as the associate editor of MAKE Literary Magazine. Gabriel last graced the stage at the Hideout as the lead singer of Stag Party, a band no one remembers.

-This program is partially supported by a grant from the Illinois Arts Council Agency

-This project is partially supported by an Individual Artist Program Grant from the City of Chicago Department of Cultural Affairs & Special Events, as well as a grant from the Illinois Arts Council Agency, a state agency through federal funds provided by the National Endowment for the Arts."

Venue Information:
Hideout Inn
1354 W. Wabansia Ave.
Chicago, IL, 60642