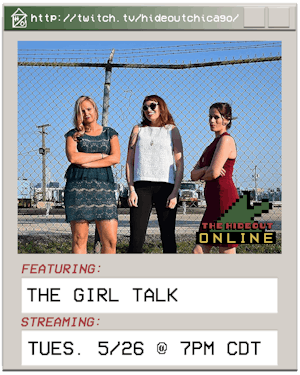 The Girl Talk
Dr. Allison Arwady
Hideout Inn
Chicago
,
IL
$10.00
Tickets At The Door
7PM CDT | $10 suggested "tip"
watch live at twitch.tv/hideoutchicago
Corona Nightmare Edition
Hello! We miss you so much! It took us a couple weeks (months) to get our shit together after the initial body blow of COVID-19 reconfiguring our entire society (and shutting down our beloved Hideout).
But now we're adjusted, we're semi-rejuvenated and we're BACK in action with a special virtual edition of The Girl Talk featuring Chicago's favorite doctor, Commissioner of the Chicago Department of Public Health Allison Arwady, MD, MPH. Dr. Arwady has wowed us all with her calm, focused, reassuring tone — and her deep well of knowledge on epidemiology. This isn't even her first horrifying infectious disease outbreak rodeo: she worked on the ebola outbreak in Liberia.
So open yourself a High Life, pretend you're at the Hideout and join us to learn more about the badass woman running our city's public health response to the COVID-19 crisis, ask your questions, and get a dose of Woz and Jen from the comfort of your own home.
ABOUT OUR GUEST
Dr. Allison Arwady, MD, MPH, is the Commissioner of the Chicago Department of Public Health (CDPH). Dr. Arwady started at CDPH in 2015 and served as Chief Medical Officer before being confirmed by the City Council as Commissioner in January, 2020. As Chief Medical Officer she oversaw the disease control, environmental health, emergency preparedness, and behavioral health divisions. She has worked on disease outbreaks, immunization promotion, tuberculosis response, lead poisoning prevention, substance misuse, and more. Prior to CDPH, she worked for the U.S. Centers for Disease Control and Prevention (CDC) as an Epidemic Intelligence Service officer. In that role, she focused on outbreak response, including international work on Ebola and Middle East Respiratory Syndrome. While based at the Illinois Department of Public Health, she responded to disease outbreaks across the state. She has a bachelor's degree from Harvard University, a master's degree in public health from Columbia University, and completed medical school and clinical training at Yale University. She is a board-certified internal medicine physician and pediatrician, and continues to see primary care patients weekly.
The Girl Talk
The Girl Talk is a monthly show recorded live at The Hideout in Chicago, hosted by DNAinfo's former Deputy Editor Jen Sabella and Erika Wozniak, an award-winning teacher and activist. Each month, the show tackles a new issue facing our city, state and country by listening to the women who are at the forefront of those movements and doing the work on the ground to make things better.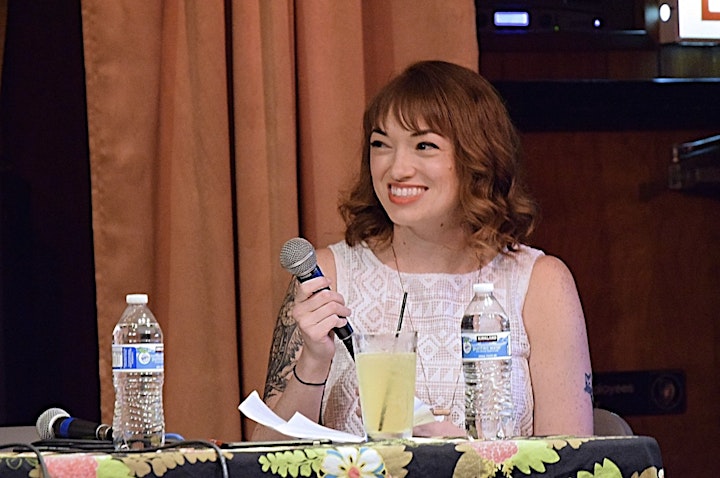 Jen Sabella
follow her at @jensabella
Jen Sabella is a professional tequila drinker, former Deputy Editor and Director of Social Media at DNAinfo Chicago, and co-host of The Girl Talk. A news nerd, Jen has also called newsrooms home at the The Onion, Chicago Sun-Times and The Huffington Post.
The South Side native attended Columbia College Chicago, where she learned to write the news at the Columbia Chronicle before scoring an internship at the now-defunct Venus Zine. She's called seven Chicago neighborhoods home and is the proud mother of three indoor cats. Jen also runs a feral cat colony out of her home because she only surrounds herself with those she can truly trust.
Fun fact: Jen loves pasta so much that she has a mostaccioli noodle tattoo.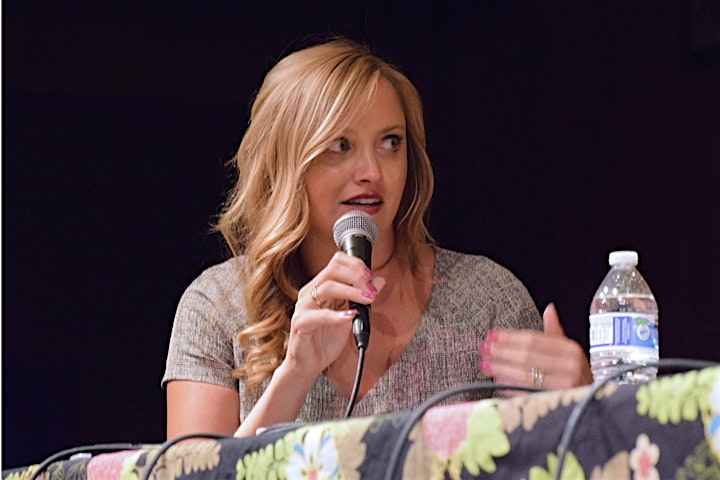 Erika Wozniak
Erika Wozniak is an aldermanic chief of staff and was previously a Chicago Public Schools teacher for 15 years. She is an activist, a commentator on Chicago politics and education, and co-host of The Girl Talk. She is a DePaul University graduate and was a proud member of the Chicago Teachers Union and served as a union rep. She was a member of the State Educator and Preparation Licensure Board for the state Board of Education. Her commentaries have been published in the Chicago Tribune. In 2016, Erika won the "Everyday Hero" award from the American Federation of Teachers. She also sits on the Chicago Votes Board of Directors.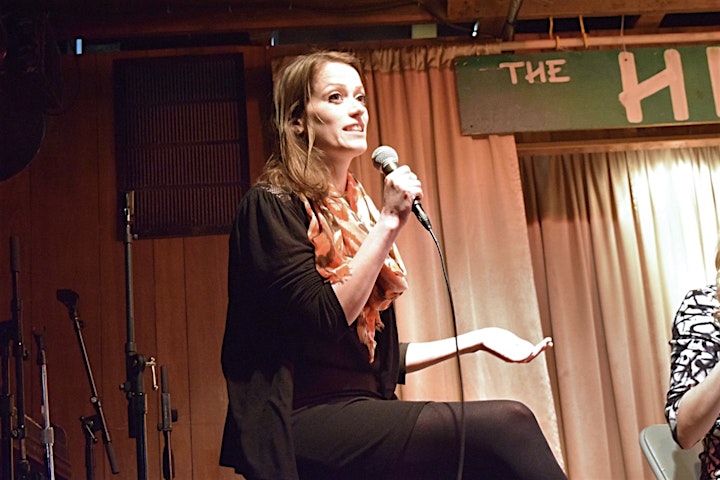 Joanna Klonsky

joannaklonsky.com | follow her @JoannaKlonsky

Joanna Klonsky is a co-producer of The Girl Talk. She is an award-winning media strategist and consultant for progressive, Chicago-based political candidates, organizations and causes. Joanna was named Chicago's "Best Political Flack" by the Chicago Reader, one of Crain's Chicago Business' 2016 "30 Under 30," and one of Chicago Magazine's "New Power Players" in 2019.

Venue Information:
Hideout Inn
1354 W. Wabansia Ave.
Chicago, IL, 60642