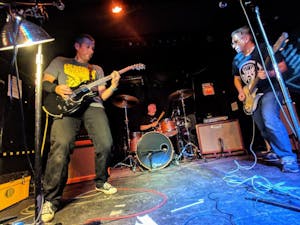 9PM DOORS | 9:30PM SHOW | 21+
Nonagon
https://nonagonchicago.bandcamp.com/
Nonagon is a three-piece, punk rock concern that has been operating in the Midwest since the early aughts. They play short, energetic songs with unconventional hooks and a touch of remedial math. They just finished recording a full length with Jon San Paulo at Electrical Audio and have every intention to release it before the end of 2020. They love playing shows but still have no idea how to dress for them.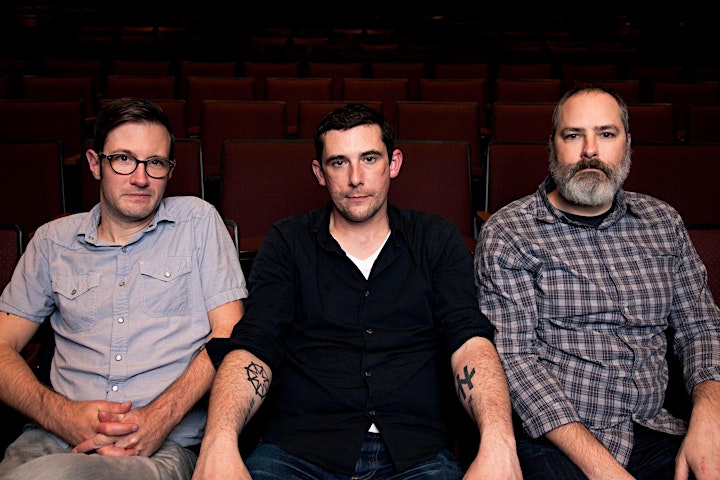 Maple Stave
Maple Stave is a three piece band based in Durham, NC. Formed in 2003, friends Andy Hull (baritone guitar), Evan Rowe (drums) and Chris Williams (baritone guitar, vocals) set forth with an aesthetic rooted in the '90s Chicago and Louisville music scenes, with love of certain outliers like Unwound. Despite several years of living on different coasts, they have released four EPs and a full length (2010's Like Rain Freezing And Thawing Between Bricks Year After Year, This House Will Come Down.) and toured the midwest and east coast consistently. RIYL: Unwound, Shellac, Touch & Go Records, Minus the Bear, Future of the Left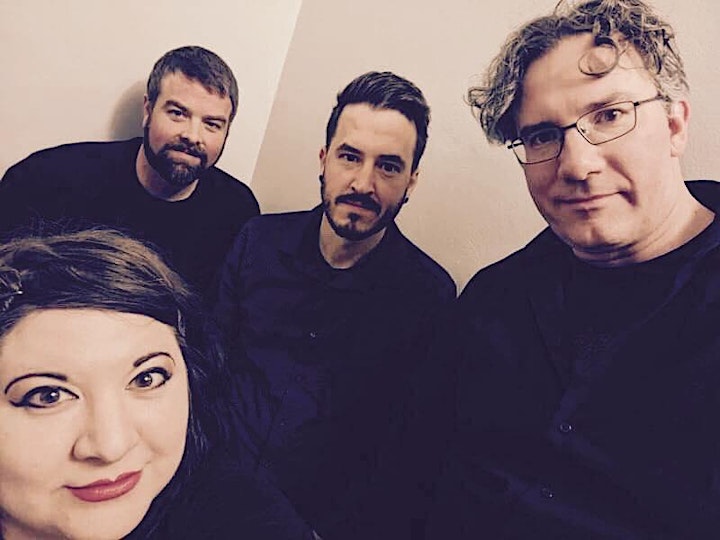 https://bodyfutures.bandcamp.com/
Similar to 2014's Brand New Silhouettes, the draw of Body Futures' latest, Maybe It's Just the Weather, is twofold: there's the band's loud and noisy sound, full of big guitars (thanks to guitarist Christopher Maury), big drums, knotty rhythms, and a single-minded disdain for current trends. (Are openers "Criminal Standards" and "Another Broken String" catchy-as-hell rock songs? Yes. Do they sound like anything else on commercial or indie radio today? Nah.) Then there's the sometimes sweet, sometimes shout-y vocal interplay between singer/autoharpist Dixie Jacobs and singer/drummer) DJ Hostettler. Jacobs' voice is one of the best in town, and can only be likened to a pissed-off Neko Case. Hostettler, meanwhile, shouts along with (and sometimes against) Jacobs on tracks like the geeky "Heliopause" and the Scott Walker protest song "Right To Work." Speaking of politics, the harrowing "Ropes" contains one hell of a summation of our country's current predicament: "They've cut the budget for ropes in half / Now the flags only fly at half mast." Welcome to 2018, indeed.- Milwaukee Record
This show also welcomes in new Body Futures bassist Evan Gritzon!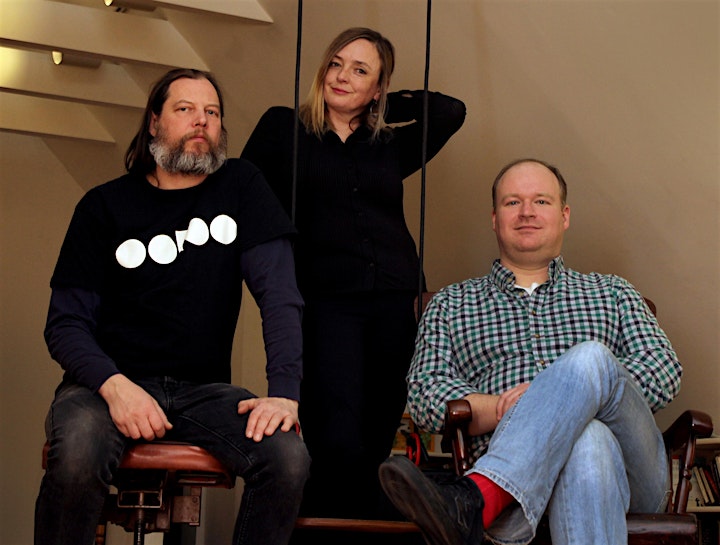 Stomatopod

https://stomatopod.bandcamp.com/

The Chicago punk rock power trio Stomatopod returns with its second full-length, Broken Crucible. This time, the songs are harder, heavier, fuzzier and more lyrically spiteful. This is an album born of the Trump era. It's a reflection on a broken and divided America. This is what it sounds like to be a prisoner to the constant barrage of a trolling one-upsmanship. RIYL: Hot Snakes, Ted Leo, Jawbox, Mudhoney. The band is made up of Elliot Dicks, drums (ex-Nerves, Rome, fFlashlights); John Huston, vocals and guitar (ex-Pawners' Society, the Grackles); and Sharon Maloy, bass and backing vocals (ex-Dishes, Cartographers).

Venue Information:
Hideout Inn
1354 W. Wabansia Ave.
Chicago, IL, 60642