Jeff Tweedy 'How To Write One Song' Book Release
Nick Offerman
,
Buy a signed copy of the book and a livestream ticket for the release
Jeff Tweedy and Nick Offerman celebrate the release of Jeff's new book How To Write One Song. This special livestreaming event will include music and a conversation with friend Offerman about the elusive act of writing one song.
More on the book:
There are few creative acts more mysterious and magical than writing a song. But what if the goal wasn't so mysterious and was actually achievable for anyone who wants to experience more magic and creativity in their life? That's something that anyone will be inspired to do after reading Jeff Tweedy's How to Write One Song.
Why one song? Because the difference between one song and many songs isn't a cute semantic trick—it's an important distinction that can simplify a notoriously confusing art form. The idea of becoming a capital-S songwriter can seem daunting, but approached as a focused, self-contained event, the mystery and fear subsides, and songwriting becomes an exciting pursuit.
And then there is the energizing, nourishing creativity that can open up. How to Write One Song brings readers into the intimate process of writing one song—lyrics, music, and putting it all together—and accesses the deep sense of wonder that remains at the heart of this curious, yet incredibly fulfilling, artistic act. But it's equally about the importance of making creativity part of your life every day, and of experiencing the hope, inspiration, and joy available to anyone who's willing to get started.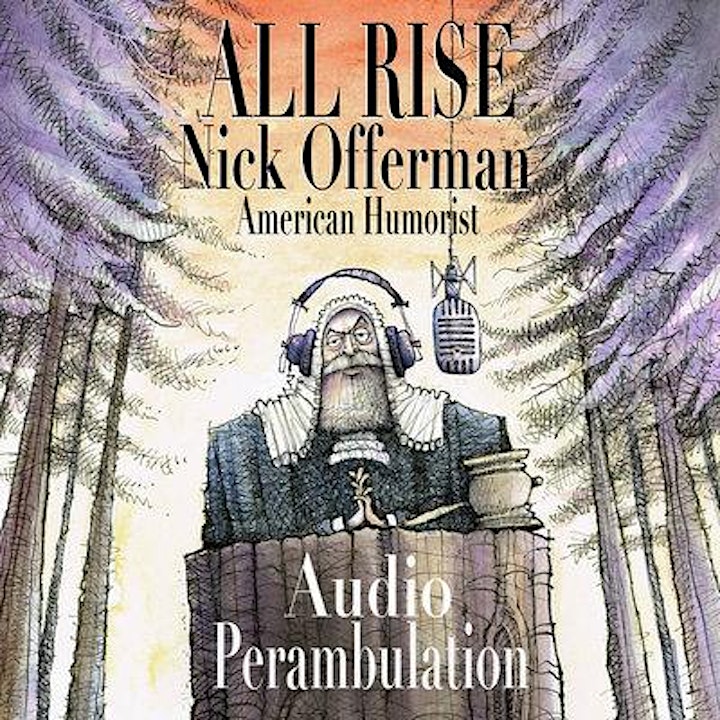 Check out Nick's Audiobook Original "All Rise"
In Nick Offerman's view, we as a country can be doing a better job when it comes to decency. While most of the country has spent the last few years fighting about everything from politics to the existence of science, there are some things we can all agree about, like that we only really need one flavor of Oreo cookies. And that despite all the challenges we're currently facing, America can get it together if we can, simply, rise above it all, and admit that a lot what we're fighting about is actually pretty stupid, especially when told in Nick's signature comedic voice--songs included. An Audiobook Original.
Cover illustration by Matt Davies
Venue Information: