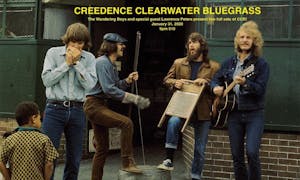 The Wandering Boys and Lawrence Peters presents two full sets of CCR!
Creedence Clearwater Bluegrass!
Wandering Boys, Lawrence Peters, DJ Lawrence Peters
Hideout Inn
Chicago
,
IL
$10.00
Tickets At The Door
9PM DOORS | 9:30PM SHOW | 21+
The Wandering Boys
http://www.thewanderingboys.com
Since joining forces in 2014, the boys have refined a unique craft of rapid picking, clever arrangements and crisp four-part harmony. They've made a name for themselves with a weekly Thursday residency at Cole's Bar in Logan Square and frequent appearances at storied Chicago venues, The Hideout and Schuba's Tavern. Paying homage to the hard-driving traditional bluegrass they love, these boys light a fire in casual listeners and die hard bluegrass aficionados alike.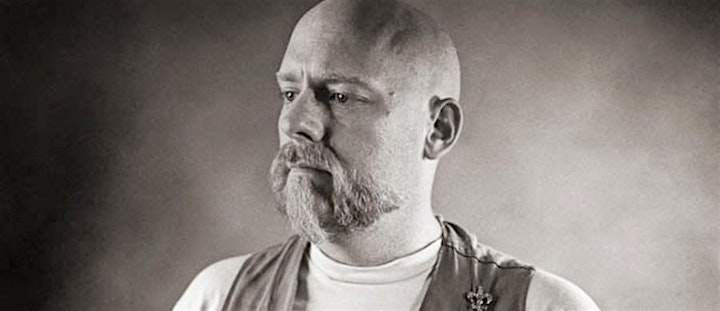 Lawrence Peters

https://lawrencepeters.com/home.html

Lawrence Peters is a country singer, songwriter, drummer, bandleader, DJ, and America's preeminent electric washboard player, with a music career spanning thirty-plus years. He is best known for his involvement in the watershed Songs: Ohia- Magnolia Electric Company album, singing lead on the track "The Old Black Hen". He has recorded and performed with dozens of bands, including current projects The Lawrence Peters Outfit (two-time winner of the Chicago Music Award for Best Country And Western Entertainer, and 2019 and 2018 Ameripolitan Award nominee for Best Honky Tonk Group), The Golden Horse Ranch Band, and "future funk" group, The Velcro Lewis Group.

You can hear his radio show "Country, My Way" on WLPN 105.5 FM, every week, from 4 to 6pm CST.

Venue Information:
Hideout Inn
1354 W. Wabansia Ave.
Chicago, IL, 60642