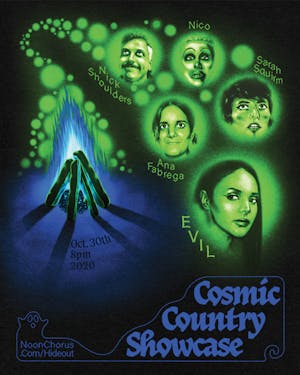 Cosmic Country Showcase
Evil, Ana Fabrega, Sarah Squirm, Nick Shoulders, Nico
,
$15.00
Sales Ended
On NoonChorus
8PM | $15
Gasp! Something evil has befallen the shadowed valleys of the Cosmic Country. Join Andrew Sa, Hawk, Tenci, Andy Rowell, and Ben LaMar Gay as they summon the spirits of their cursed campfire — encountering ghouls, ghosts, and other phantoms from beyond. Who will appear? Who will survive? Find out on this episode of the Cosmic Country Showcase.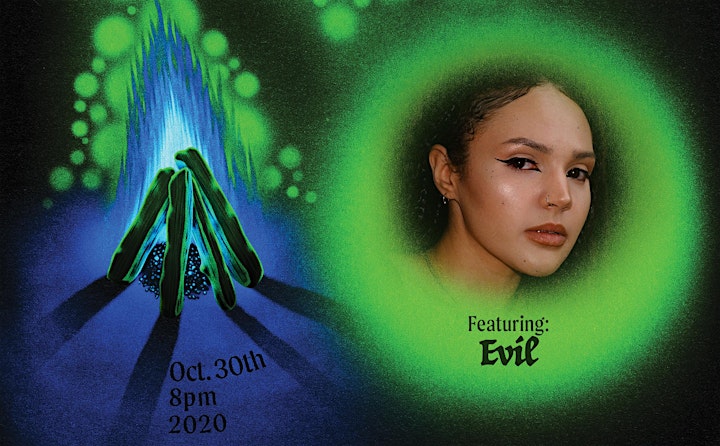 Evil
Evil is a genderfluid musician from the misty mountains of VA. Playing banjo, singing sad songs. Trying to bring the world toward honesty one forlorn song at a time.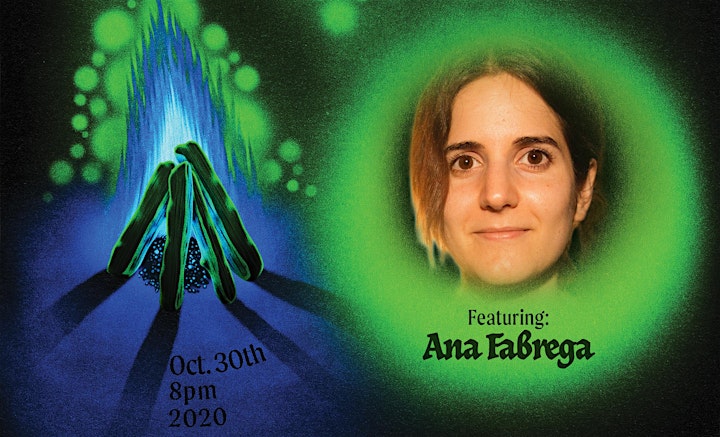 Ana Fabrega (HBO's Los Espookys)
Ana Fabrega is a Brooklyn-based comedian. She wrote, produced, and starred in the HBO show Los Espookys. She's written on truTV's The Chris Gethard Show and has appeared on IFC's Portlandia, HBO's High Maintenance, and truTV's At Home with Amy Sedaris. She was selected for Just For Laughs 2017 "New Faces: Characters" and for Comedy Central's "Comics to Watch" for the 2016 New York Comedy Festival.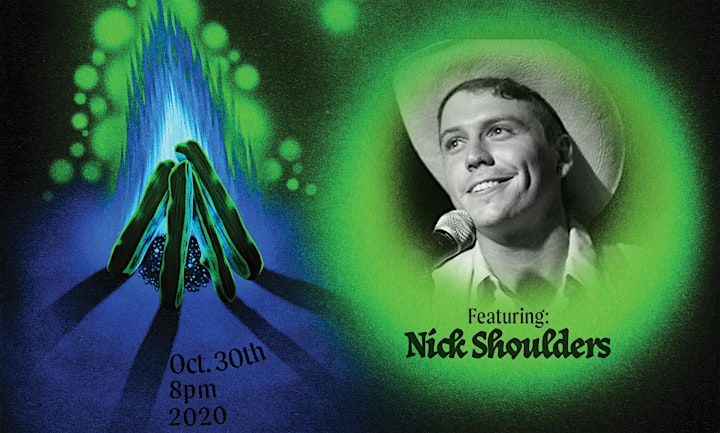 Nick Shoulders
Here to put the 'Try' in country, Ozark songbird and yodeler Nick Shoulders combines his family's warbling lowland gospel with a lifetime chasing lizards in the Arkansas hills to create his unique brand of raucous country music, born of some dark holler yet bred to confront the tensions of the 21st century South.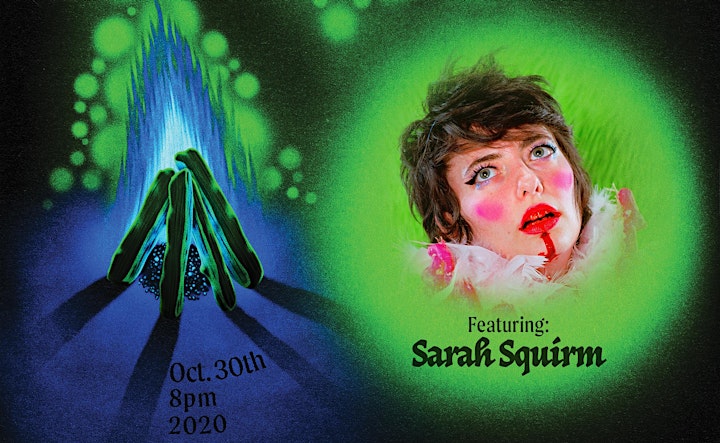 Sarah Squirm (Helltrap Nightmare)
Sarah Squirm is a comic and psycho living in LA and missing Chicago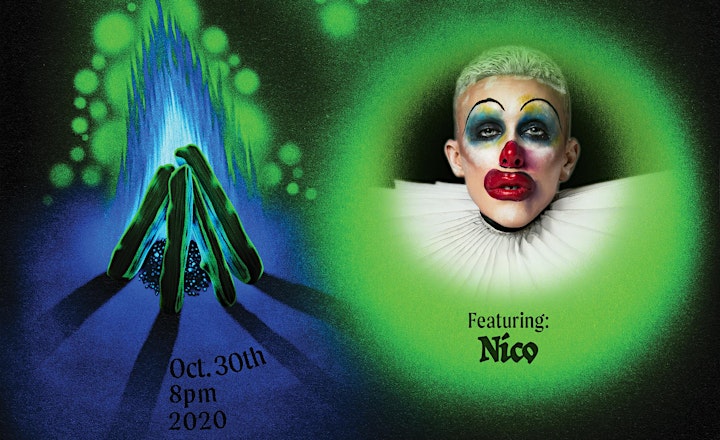 Nico
Alien, demon, clown taking over the world with a party girl, trash into treasure, punk, fashion, queer, edgy, neurotic attitude, past lives for days, did we say edgy?continuously reinvented themselves, loving, horribly anxious, and entrepreneurial. These are all Nico and Nico is all. If you think this is too many descriptors for this drag queen/club kid/designer clown from hell, you need a HIT of Nico in your life.
Andrew Sa
Lonesome crooner Andrew Sa has not missed a showcase since they began. An unstoppable voice and out of this world style, do not miss his set!
Ben LaMar Gay
Ben LaMar Gay is a composer/cornetist who moves components of sound, color, and space through folkloric filters to produce brilliant electro-acoustic collages. The unification of various styles is always in service of the narrative and never solely a display of technique. The Chicago native's true technique is giving life to an idea while exploring and expanding on the term "Americana". Active in the vibrant experimental music scene of Chicago, including a three-year residency in Brazil, allows him to collaborate with some influential figures in the world of music. The list includes George Lewis, Itibere Zwarg, Black Monks, Nicole Mitchell, Jeff Parker, Mike Reed, Joshua Abrams, Celso Fonseca, Tomeka Reid, Bixiga 70 and the Association of the Advancement of Creative Musicians, to name a few. His musical influences derive from his collection of experiences in all of the Americas and the gathered data channeled by technology and its amplifying accessibility. The fact that the world is closer via technology and that everyone has access to the possibility of exploring different ideas, makes his avant-garde version of "Americana" very global. Embracing international vision while remaining true to his roots, Gay's creative output aligns with the honest notion that he only knows how to be a man from the South side of Chicago.
Hawk
Chicago based vocalist and musician. Multi genre experimentalist and visual artist.
Tenci
Tenci began as the bedroom-folk project of Jess Shoman in December 2018. The band name comes from Shoman's grandmother's name Hortencia, who she feels is her kindred spirit. Her memories of hearing her sing while cooking or cleaning influenced some of the same qualities in her own voice. Shoman's music is vividly introspective, blooming with her sweet and shaky vibrato.
Andy Rowell
Andy Rowell is a comedian, musician, and filmmaker based out of Chicago. He produces comedy videos for the internet, and can be spotted performing live throughout the midwest. ​ Andy was featured on season fourteen of America's Got Talent as "Tequila Guy", an act described by Simon Cowell as, "So stupid, I loved it". ​ He has appeared as a featured performer in both the Comedy Central and Just For Laughs Showcases as well as the Floodwater Comedy Festival and the Milwaukee Comedy Festival. ​ For the latest, follow him on Twitter, Facebook, and Instagram @goodfriendandy.
Venue Information: