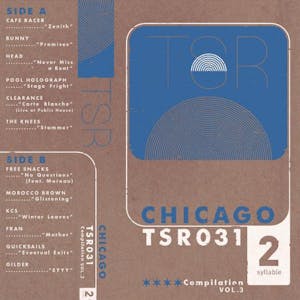 Hideout Online & Twosyllable Records presents
Chicago Casette Compilation Vol. 3
Chandeliers, Head, Roommate, KCS, Michael Albert
Hideout Inn
Chicago
,
IL
8PM CT | $10 suggested "tip"
stream live at twitch.tv/hideoutchicago
https://twosyllablerecords.com/
It has been almost a decade since Vol. 1 of the Twosyllable Records Chicago Compilation Cassette series and we have yet to find a local music scene anywhere in the world that better embodies the very virtues that led us to start a label. It is an incredibly supportive, robust, and diverse group of talented individuals that compose, record, and perform across a myriad of genres, neighborhoods, and socioeconomic strata in a truly impressive way.
Some of the curated artists from Vol.'s 1 and 2 have gone on to achieve critical acclaim, global stardom, or both, while others have been etched into the canon of Chicago's lush recording legacy. We hope and believe the same will go for this new collection.
For this event 2 Syllable has asked performers over all three compilations to return for a special live-streaming event!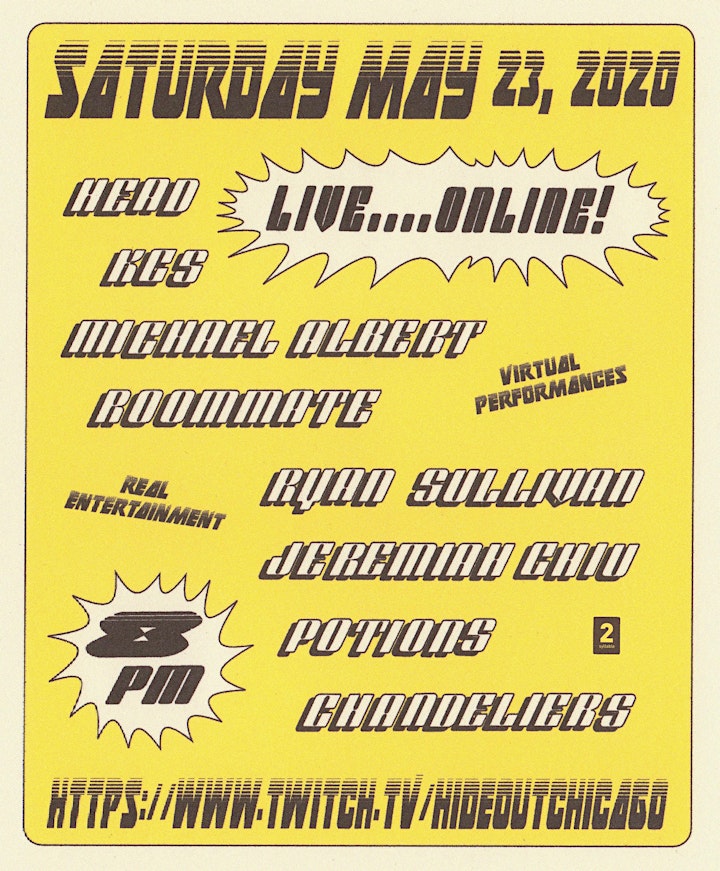 Venue Information:
Hideout Inn
1354 W. Wabansia Ave.
Chicago, IL, 60642