Ariel's Party
Ariel Zetina, S$M (Jeremiah Meece & Sinceer)
Hideout Inn
Chicago
,
IL
MIDNIGHT TO CLOSE | 21+ | $5 at the door
Ariel Zetina
https://soundcloud.com/arielzetina
Ariel Zetina is a Chicago based artist, focusing in music production and deejaying. Though her music can be considered techno, she takes inspiration from Chicago house, Belizean genres punta and brukdown, and the queer club scene worldwide. These influences can be heard on her 2017 EP "Cyst" on Boukan Records; on tracks released by Club Chai, Knightwerk, Majía, Materia, & Sweat Equity; and on mixes for Rinse FM, Discwoman, Astral Plane, Red Bull Radio, and NTS. Her ruthless, cross genre DJs have been heard worldwide- her favorites include R4R (Berlin), Brutaz (Warsaw), Festival Grounded (Ljubljana), Femmetopia (London), Mixed Forms (SF), Directory (LA), Swetboxx (Miami), Discwoman (Detroit) & Wrecked/Carry Nation (NYC). In Chicago, she is a resident at the legendary house club Smartbar, where she runs Diamond Formation, one of her many club nights across the city (Rosebud, Ariel's Party, Rumors). She is a playwright and poet, and is currently working on a commission for The House Theatre of Chicago and a score for her play Pink Milk for an upcoming Baltimore production. She is absolutely thrilled to be on Discwoman's roster. Next up: a number of EP releases, the first being with Majía in January 2019.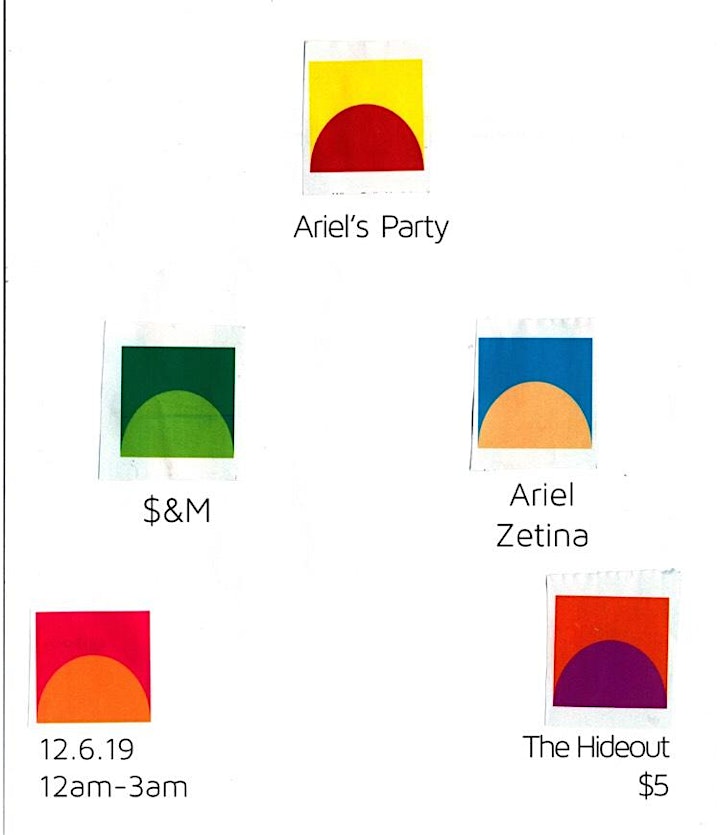 Venue Information:
Hideout Inn
1354 W. Wabansia Ave.
Chicago, IL, 60642